Tips to Avoiding Holiday Travel Chaos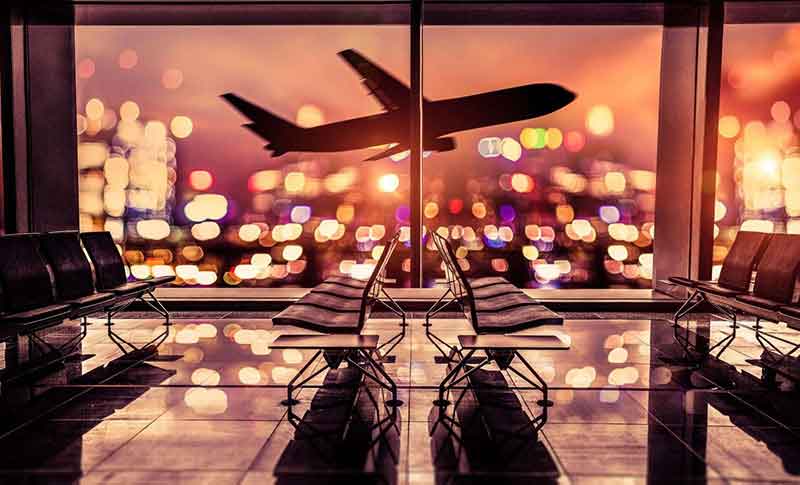 Even for the most seasoned traveler, airports in December can be a nightmare. The thought of holiday travel shouldn't squash your holiday spirit. TapJets is here to help you handle the holiday stress like a pro in three quick travel tips.
Plan everything early. Travel is turbulent around this time of your year. Book your flights, cars, and hotels as far in advance as possible. Not only does it help you save money when ticket prices spike, but it helps solidify your itinerary.
Keep the early mindset when planning your trip to the airport too. Lines build up quickly in an airport, especially around holiday time. Traffic can back up, too. Plan to leave early for your flight to better handle the bumps along the way.
Technology can help streamline your trip. Whether it's chartering a private jet, or checking on the status of your current flight, use that smartphone application. Check traffic on the way to the airport to see if you need to leave earlier than planned. Check in and print your luggage tags before you even arrive to the airport to skip a few lines. Look up flight rules and weight limits to help ensure no self-inflicted issues. Apps can really help relieve some of the trivial airport stress by allowing earlier plans and skipping a few steps at the airport.
Remember to pack your patience. Holiday travel is stressful on everyone--from the airport employees to you the traveler. The earlier you are with your plans and your arrival to the airport, the easier things are for everyone involved. If there is a hiccup, you have time for a patient fix to the problem.
Holiday airport travel doesn't have to be a hectic endeavor, and honestly, it doesn't have to be an endeavor at all. You can skip all the airport hullabaloo by simply chartering a private jet.

It's a lot easier and cheaper than you'd expect--especially when you charter through an app like TapJets. You skip the crazy check-in maze; you bypass the long security lines. And what's best is-- you pay only for your air time-- from engine start to engine stop.
The holidays are hectic enough. Traveling in a TapJets luxury jet can help take the edge off and help you maintain a stress free environment. The process itself is super easy and efficient.