How Much Does It Cost to Charter a Private Aircraft?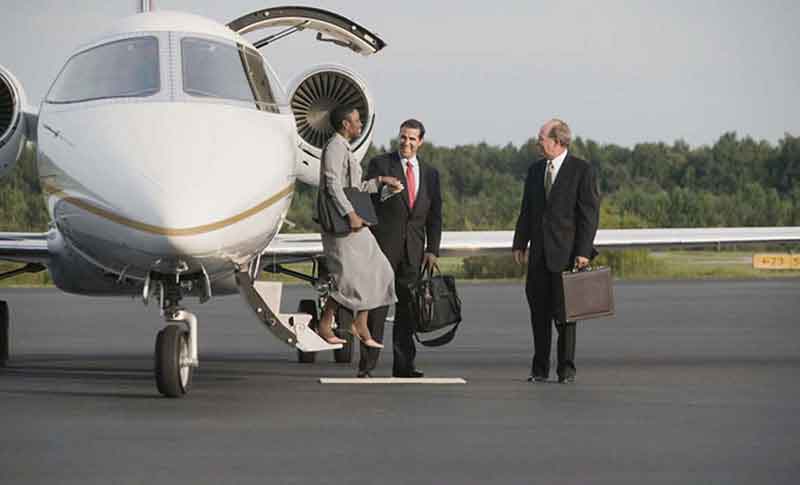 This is a question that charter companies hear quite a bit from people looking at private jets and other private aircraft. It can be confusing and overwhelming at times. Let's walk through the different factors and shed some light on pricing indications.
Your flight will incur these fees:
Largest dollar item is the

cost of fuel

, which is presented in the quote as the aircraft's hourly rate. Fuel prices are ever fluctuating

Ramp fees

may also appear. These are charged when a plane is parked at an airport for a length of time.

A government tax calculated on a per passenger basis may appear, too. These are called segment fees.

Landing fees

vary by airport and usually depend on the size and weight of the aircraft.

Depending on the trip's itinerary,

crew fees

may be charged. These fees cover per diems and/or overnight fees.

Some charter companies even charge

wait time fees

, which are acquired when the aircraft is not flying.

Some other common fees include short leg fees and repositioning fees.
Undoubtedly, the list is quite overwhelming. So it is not surprising that when you hear "private jet" you are ready to see big dollar $igns.
Chartering a plane is a bit more involved than renting a car. Charter companies have to calculate landing fees, fuel costs and crew overnight fees, among other items before they can give you an accurate quote.
However, when booking through TapJets` platform, you only pay for the time you fly, from engine start to engine stop. Tapjets makes flying private not so overwhelming with it's simple pricing.
Download the app for IPhone or app for Android and start planning your next adventure.