Safety Management
Anyone can build an app and offer air charter services. But very few charter air companies actually operate their own airplanes, and only a select few do so under an approved Safety Management Program that meets the requirements of the International Civil Aviation Organization (ICAO).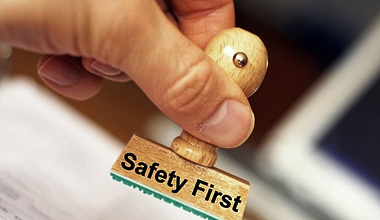 Before a TapJets aircraft is released for flight, it undergoes extreme scrutiny regarding its maintenance status, inspections, and overall performance. If at any point we find an aircraft is not within our safety margins, it simply does not fly.
Of course, the best safety device on an aircraft is an experienced pilot. All of our captains are required to hold Airline Transport Certification and have worked at major air carriers for thousands of flight hours before joining the TapJets team. Our first officers are required to have more initial hours than prescribed by regulation, and they are paired with experienced captains to ensure each of our aircraft is piloted by the best at all times. Our pilots also undergo rigorous, airline-quality training conducted by Flight Safety International every six months, and Federal Aviation Administration-approved Check Airmen conduct line checks on each of our captains and first officers on a regular basis.
---